PrEP ( (pre-exposure prophylaxis)
PrEP (Pre-Exposure Prophylaxis) is a medicine for HIV negative people. It is a pill taken before sex to protect the transmission of HIV.
About PrEP

PrEP (Pre-Exposure Prophylaxis) is a medicine for HIV negative people. It is a pill taken before sex to protect the transmission of HIV.

It is important to remember that PrEP only protects against HIV and not any other Sexually Transmitted Infections (STIs) – condoms are the only method to protect against STIs.

There are four ways to take PrEP:

Visit iwantprepnow.co.uk/how-to-take-prep for more information on all dosing options.
Take action!

PrEP is available from NHS sexual health clinics free of charge.

If you are self-purchasing PrEP you can still get support and the relevant monitoring through a local sexual health clinic.

Individual services will have information on their web sites when they are able to supply routine PrEP

Criteria for England

You need to be over 16 and match one or more of these descriptions:

You're HIV negative and have had condomless sex in the past three months and think you will again in the next three months, and you are a: cis or transgender MSM or transgender woman.

You're HIV negative and expect to have sex without condoms with an HIV positive partner/s with a detectable viral load.

You don't meet the first two descriptions and you might be having heterosexual sex, but you've been clinically assessed as being at a similar high risk of becoming HIV positive.

You can still buy PrEP online for as little as £17 for a month's supply. Use the iwantprepnow.co.uk website to make sure it is genuine.

Preparing for PrEP

Before you go to a PrEP appointment it may be worth considering a few things and writing down any questions you have to take to the appointment –

Look at the different ways to take PrEP and think about what will be best for you.

A three month supply of PrEP is usually given and you will need an appointment for STI testing and a repeat prescription so need to plan so that you don't run out. Each service will organise things differently so find out  about access to appointments/process for repeat prescriptions.

Think about how it may change the sex that they have i.e will you use condoms with some partners/situations and not others to protect from STIs?

Some STIs may not have symptoms and you may want to discuss risks and ask questions about STIs at your appointment.

BHA For Equality
0330 128 1186
Free & confidential sexual health services for Black, Asian, and Minority Ethnic communities.

George House Trust
0161 274 4499
Free & confidential support, advice and advocacy services for people living with HIV.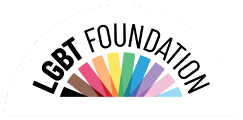 LGBT Foundation
0345 3 30 30 30
Providing advice, support and resources for LGBT people to take control of their sexual health and wellbeing.